About us
We are modern & special for
Since 1999, we are one of the most progressive business structures of Pakistan, with handsome operations that reach out across industries. The Brackly Services Group is principally engaged in the manufacturing, servicing, trade and export.
Extensive expeditions of benchmark triumphs and creation of radical products have made the Brackly Services Group what it is today. We use our experience to shape markets and the future of the economy and the society by creating more value and serving our customers better everyday. Throughout the years, we have gone from quality to quality, acquiring and spearheading some of the most renowned businesses and brands in Pakistan and abroad.
The Brackly Services Group welcomes diversity whole-heartedly. Be it venturing into newer industries and products lines, or acquiring and retaining the best talent across functions, and making intellectual and technological advancement in different business categories. we believe in attaining the highest standards of quality in everything we do.
VISION
A COMMITMENT BEYOND
VISION
By being precise and focused on our standards, we maintain our founder's devotion to individuals and their prosperity. What's more, we endorse an environment where we can push beyond borderlines to make brands that fuel the best in everybody's life.
MISSION
MISSION
Our central goal is to make a superior everyday life for numerous individuals associated with us. Our business idea augments this mission by offering an extensive range of products that broaden our horizons. We set our eyes on the future to create the unsurpassed products and use our businesses to incite and actualize solutions to branch out further.
BELIEF
BELIEF
We gain from all that we do. We believe that it is all an incredible voyage of learning that defines all our successes. Experiences take us further by widening our horizons and broadening the spectrum of possibilities there are.
ETHICS
ETHICS
For us, how it is done is always more important than what is done! We strictly adhere to the highest standards of compliance, ethics and general fairness that prevail in the industries we operate in.
VALUES
VALUES
Our corporate values help us convey our mission, and deliver on our corporate strategy of Believing in Quality. Through integrity, accountability, enthusiasm, expedition and a convergence on success, we have made a dynamic organizational infrastructure where ideas can bloom, individuals can prosper and achievement can thrive.
Our awesome services
"Worldwide Network and integrated Service Portfolio with more than 2000+ employees. More than 23 years of Excellence"
Group members
Expert team member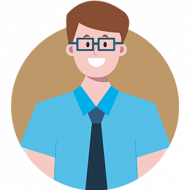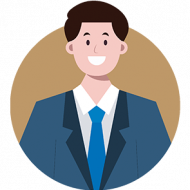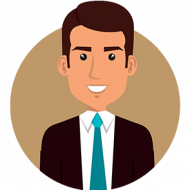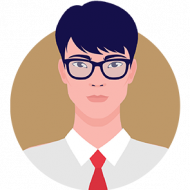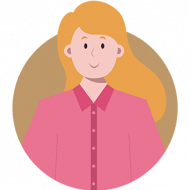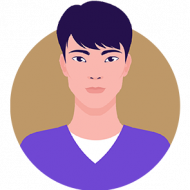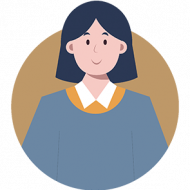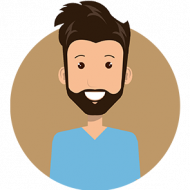 Our Progress
Our many years of experience and the succeed are the main reasons.
Subsidiaries
Explore a selection of our Companies










Testimonials
Brackly Services serves clients from a wide range of industries. We have extensive experience in supporting businesses that plan, develop, manufacture and distribute diverse products and services in Pakistan. We work hard to help them succeed – and are thrilled when they reach their objectives.
Our experience with Brackly Services right from the beginning was that of working with professionals, both as a team and individuals, very much customer-oriented, flexible, and highly responsive. Through all our interactions – hiring, finance, logistics and marketing, we were impressed by their kind and professional service. For that, I want to express my gratitude to each one of their team! They gave us the feeling, throughout our interaction, that we made a great choice by choosing Brackly Services as the local partner on our Pakistani journey.

I think that for companies beginning their activity in Pakistan, establishing an entity in Pakistan is very complex. The best way to do it is to work with companies like Brackly Services Group that can provide you with the necessary infrastructure to start your activity in Pakistan without significant investment or bureaucracy.

Pakistan is the only place where we have a significant business without a company, and Brackly Services provides all the services needed for Bank Alfalah to perform its activities in Pakistan.

I want to thank you for your great service and amazing client experience. Your dedication to clients and the way you let each of them feel like "they are the only one" - is a model in this industry of service providers. So, for all the services, help, and advice I needed and received from you - thank you so much.

The insight of Brackly Services in organizational matters, especially in a Pakistani environment, greatly helped us in getting a better understanding of the pros and cons regarding different alternatives. We especially appreciated the quick answers to our questions, as well as the further detail and explanation regarding the company's numbers, which the Brackly Services team was always able to provide, regardless of day and time zone."

I would like to thank you and your team for the great support given to us in performing electronics export from Pakistan in 2017. Although we were quite concerned about the chance of having a related development. Brackly Services and our joint cooperation have shown fruitful results. "Thank you for the great outcome."

BS has wide and vast experience in the Pakistani market. EQUITY, RESEARCH, ARBITRAGE – all of these can be supportive of our activities from the starting point. We need to learn from others' experiences.

We began working with Brackly Services during that typical moment in a start-up's life-cycle when every available penny had to be concentrated on sales and marketing, but back-office functions remained critical to building infrastructure for growth. Brackly Services ran our books, tax, statutory reporting, and HR/admin, and transformed their management into a water machine. Brackly Services is unique in its degree of partnership with its clients and the synergy it adds.

We have been working with Brackly Services for close to 2 years and have and continue to enjoy professional service and support in all matters by the dedicated Brackly Services team.

Brackly Services is suitable for companies who want to start businesses in Pakistan but are not familiar with Pakistan's business environment. BS not only has a strong financial and logistic team, but also can give their clients good strategic suggestions. Their staffs are very professional and helpful.

News of us
From our
blogs.
Alliances
Collaborate and Partners



























Address
Faisal Ave Road, Blue Area
Islamabad, Pakistan
Having trouble? Find the answer to your query here. Don't hasitate to contact us!
Newsletter
Subscribe To Our Newsletter
Join our subscribers list to get the latest news, updates and special offers delivered direcly in your inbox.